HARLECH BESPOKE PERSONALIZED EDITION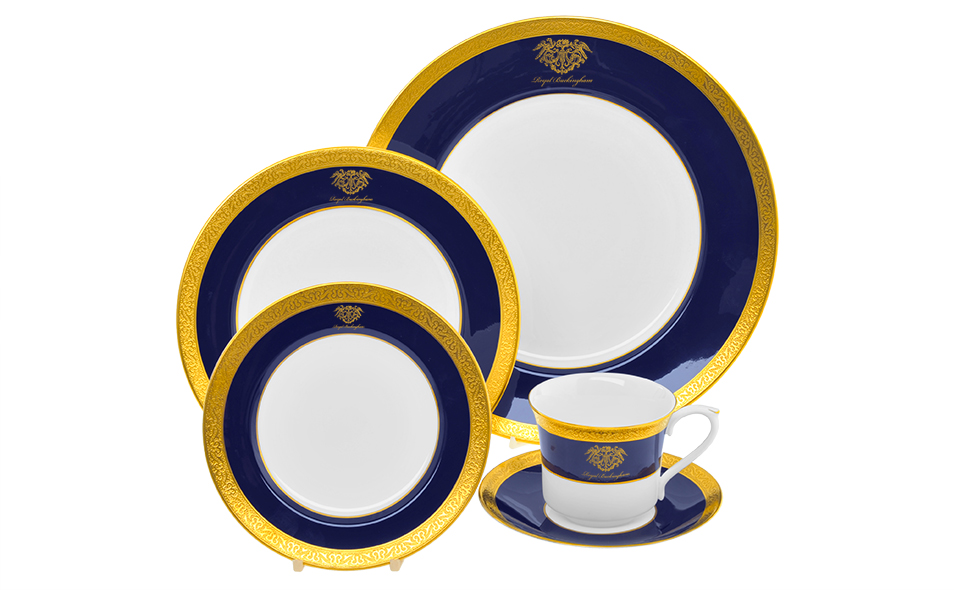 At Royal Buckingham, we know that a custom made dinner service is something that will be cherished for years. Due to high demand from our customers, we have expanded our tableware range with personalized Harlech dinner set offer, which we believe will be a winner with the connoisseurs of Bone China.
The process of making the decision has never been this simple before! Just send us your logo, crest or monogram in vector format and we will create your own personalized dinner service in the colour and border style of your choice.
The base background colour for this pattern can be done in neutral White or in various custom colours such as Formal Black, Ivory, Turquoise, Charm Pink, Navy Blue, Maroon, e.t.c. Your Logo will be matching the border which can be produced in Gold or Platinum.
NEW:

Personal Crest Automated Visualisation Tool

Royal Buckingham's new online Personal Crest Automated Visualisation Tool will quickly generate high quality preview images for the Harlech personalized dinner service with the custom coat of arms, logo, family crest or monogram. This tool will automatically cut the crest image from the background, resize, colour and and seamlessly blend it with the dinner set photo creating the look of the final product.
*Please note that the crest on the images above is shown only as an illustrative example.
If you feel that you need something more or require your own pattern design to be produced, please follow to our Bespoke Tableware section of the website for additional information.
Tableware Shape Guide