HARLECH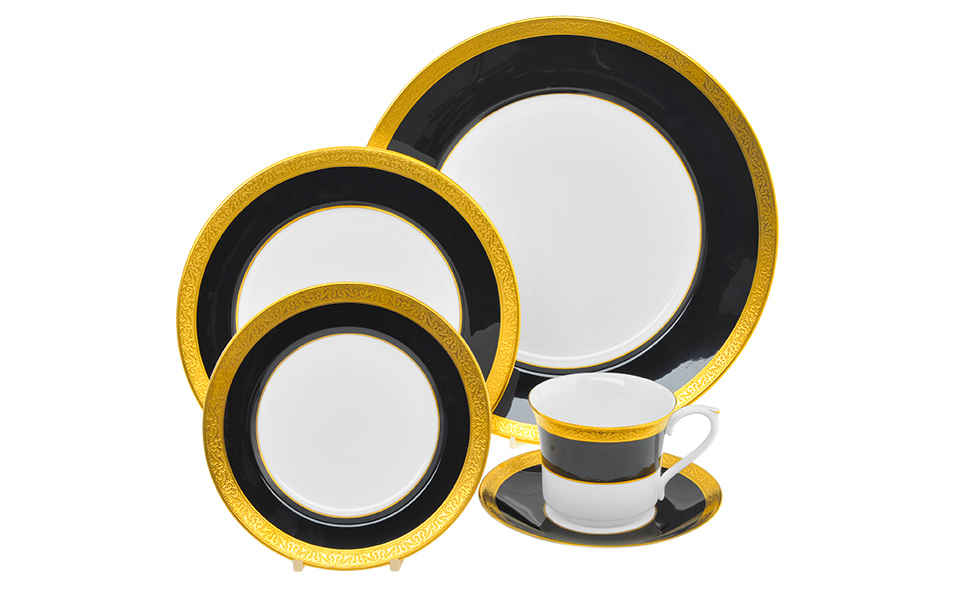 Available: Gold Platinum
Colours available: White Black Navy Blue Ivory Turquoise Pink Ruby Red
This rich border really brings out the detail and gives an even more 'classy' look than we believed possible. The background colour lends the design to that professional look. Keenly priced, we believe these designs will be a winner with the connoisseurs of Bone China.
The base background colour for this pattern is Formal Black, but we can also produce it in White or in various custom colours such as Ivory, Turquoise, Charm Pink, Navy Blue, Maroon, e.t.c. The border can be produced in Gold or Platinum depending on the customer's choice.
Additionally the dinner service can be customized with the customer's logo, crest or monogram.
Tableware Shape Guide