"CHASED & PIERCED VINE" Hand Forged 925 Sterling Silver Cutlery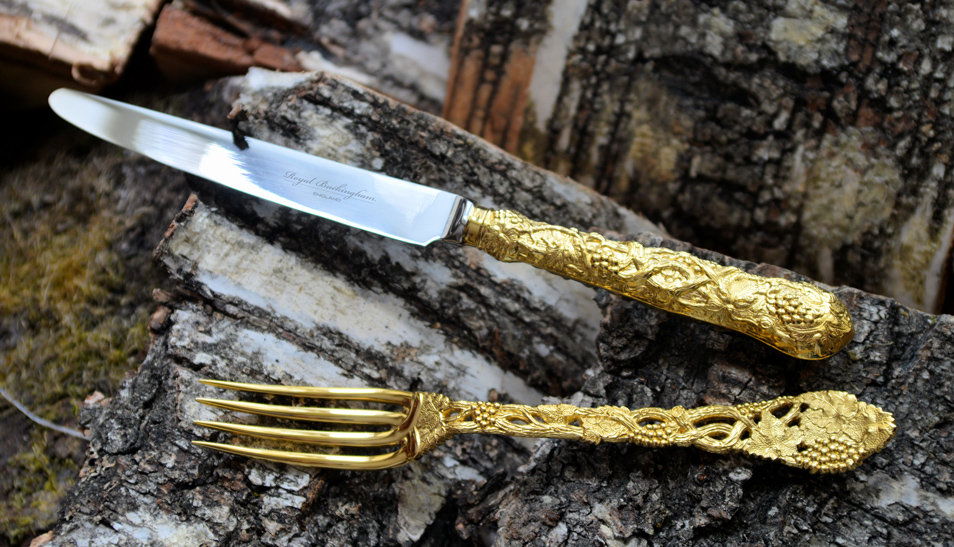 Chased & Pierced Vine is now recognized as one of the most extraordinary silver cutlery patterns in the world. It is manufactured to the highest standard in Sheffield, England where fine, high-quality cutlery has been produced since the thirteenth century.
Each piece is hand-forged, and then very carefully pierced and chased entirely by hand in the shape of interwoven grapes and vines. This magnificent silver cutlery is exceptionally heavy, and brings the height of luxury to your dining-room.
| | | |
| --- | --- | --- |
| | | |
| 24K Gold Plated 925 Sterling Silver | | 925 Sterling Silver |
Chased and Pierced Vine pattern was first produced by the great Victorian silversmith Francis Higgins for the Great Exhibition of 1851.
It's not made by machine - instead, our craftsmen hammer each piece by hand into shape. It takes much longer as the manufacturing process is very complex and time-consuming, since every little detail and pattern fragment requires almost jeweler's precision. It takes from 12 to 14 weeks to create one set of cutlery.
Chased & Pierced Vine is available in Solid 925 Sterling Silver and can be additionally fully or partially 24-carat gold plated. At additional cost back side of each handle can be engraved with monogram, crest, or coat of arms.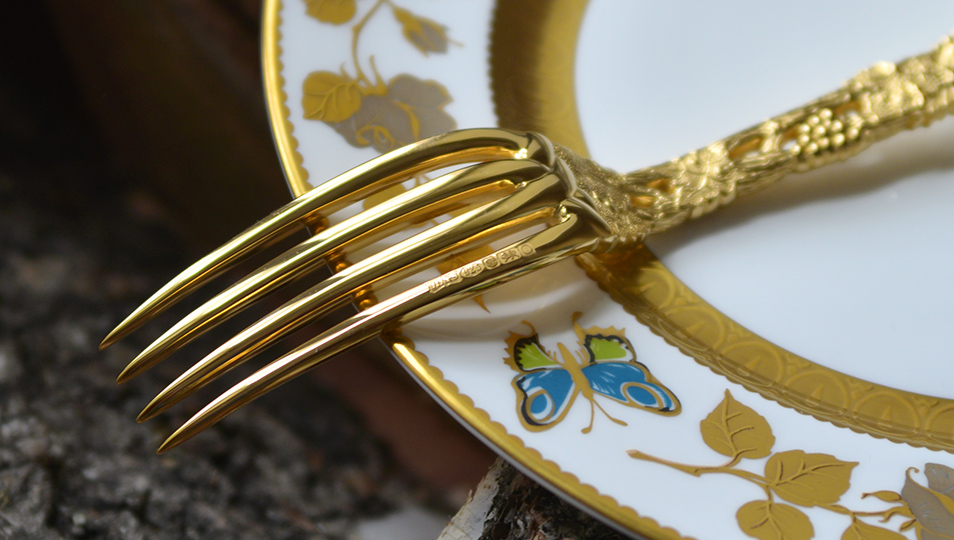 Each item is hallmarked and verified under the stringent quality conditions of The Sheffield Assay Office.
Items available in the range:
Table Knife, Dessert Knife, Table Fork, Desert Fork, Dessert Spoon, Soup Spoon, Tea Spoon, Table Spoon, Coffee Spoon, Fish Fork, Fish Blade.